John Rokusek | Founder, Creative Director
A recognized leader in communications design, John started his career (pre-digital) as a product and book designer for the American publisher Times Mirror/Mosby. He was the first student of Southern Illinois University – Edwardsville to graduate with a BFA in Design with an emphasis in Graphic Communication. An avid beta tester and early adopter, John is an admitted tech addict and design geek. He is proud to have logged countless late nights bug-hunting and collaborating with companies like Alien Skin Software, Pixar, Specular and Netscape. His professional career spans almost thirty years of communications design, marketing consulting and digital development. He has collected numerous awards for textbook design, product development, trade-show and video work. John considers himself extraordinarily lucky to be working creatively at a time where design and technology are having such profound impact on how we interact. John has been working with Main Street communities for decades and loves to experience new downtowns whenever he travels.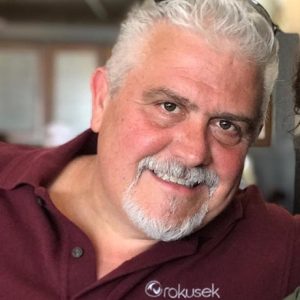 Travis Brown | Account Manager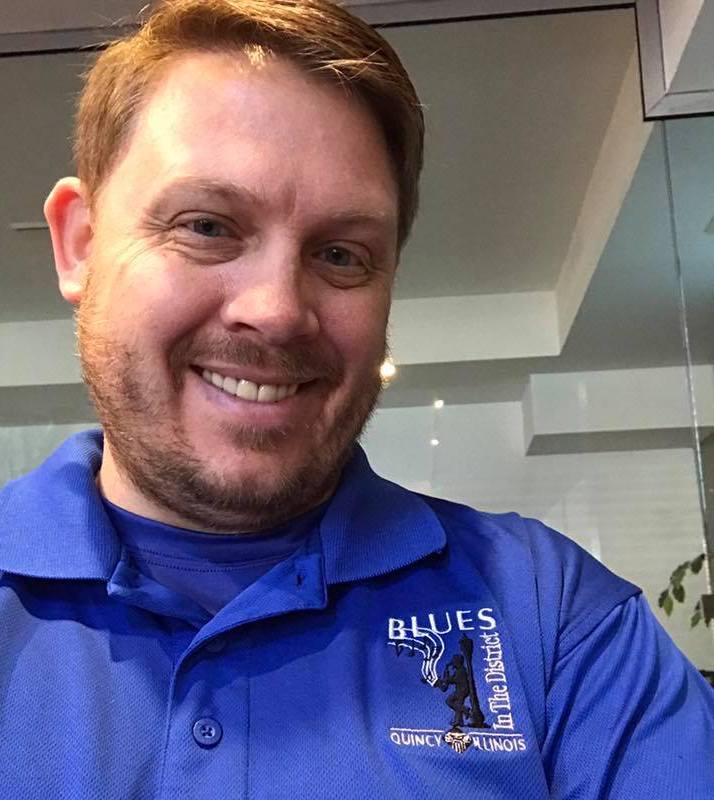 Travis is an Account Manager and Tactical Projects Leader. After graduating from Southern Illinois University Edwardsville with a degree in Mass Communication, he began a successful career with the Boy Scouts of America. After 8 years he moved back to his hometown of Quincy, IL to become the Executive Director for the Historic Quincy Business District (now known as The District). Under Travis' leadership, the organization grew membership by over 40%, increased revenue, strengthened community relations, went through a rebranding campaign and saw many advances in technology and innovation. He loves Main Street and believes the 4-Point approach will work in any community. When he joined the team he pushed us to build Maestro to solve issues that Main Streets are facing.
Ben Uzelac | Lead Developer
Ben joined Rokusek as a Software Engineer in 2012 and heads up our programming department. With an admittedly skewed world view and a voracious curiosity about all things tech, Ben's days (and often nights) are full of exploration and code. Ben joined the District's Board in 2017 and is currently serving as Treasurer. In 2017, he sat on the District's SSA renewal committee, whose purpose was to secure funding for the organization for the next 10 years. Ben is the chair of the District's branding/marketing committee, serves on the parking committee, and is also on the steering and marketing committees for Q-Fest, Quincy's largest arts/music festival. Ben has been a resident of downtown Quincy for 5 years and hopes to become a property owner in the future. On weekends where Ben isn't volunteering for whichever event is taking place, you'll find him picking up trash, shopping, or eating downtown.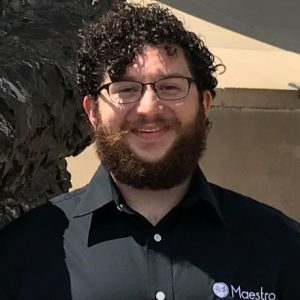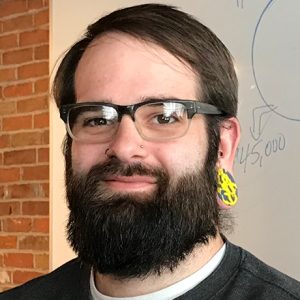 Ryan's love of computers started with his Grandma who was in charge of technology for a library system. She bought him his first computer where he learned how to use Photoshop and Illustrator. After attending a vocational school for graphic design during high school, Ryan was accepted to Robert Morris College and earned his BS in graphic design. With a few years of experience, he moved to Quincy and took a job at Doyle Manufacturing. During his time with Doyle, Ryan helped move technology forward in the company and wrote their first inventory control system. Ryan's favorite thing about downtown is the eclectic mix of shops. "You never know what kind of old, odd, and interesting things you are going to find!" he says. Ryan is part of our programming team, working hard to make Maestro better for each and every customer.
Emilie Klene | Account Manager
After a year long internship at the Walt Disney Company, Emilie moved to Quincy searching for a business that would emulate the same core values and beliefs she had grown to admire over the last year – and that's when she found Rokusek. Emilie joined the team in 2012 and has recently moved from Project Manager to Account Manager.  She is involved in Quincy's District Diplomat program and is a resident of the wonderful downtown community. When she's not doing her diplomat duties, you'll find her shopping the boutiques, eating at one of the fabulous downtown restaurants or sipping on some wine while enjoying Blues in the District.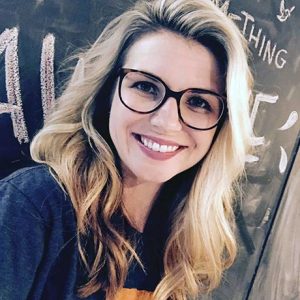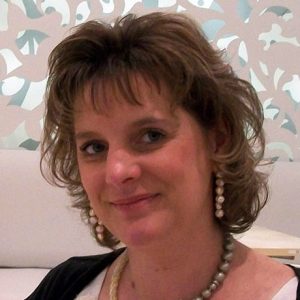 Since graduating from Illinois State University in 1991, Kim has been working as a graphic designer. Kim joined Rokusek in 1992 and began learning college textbook design. By 1995 she was winning awards for cover and book interior design, and by 1999 was leading a team of designers that handled hundreds of book design projects every year for publishers worldwide. With everything going digital, there are fewer textbooks and more website and app development projects these days. Kim admits sometimes missing the good old days when she was always surrounded by print projects but still finds her creativity in digital work. Kim is hands down considered the "funnest coworker at rokusek" and never fails to bring laughter and engaging conversation to the group. She loves downtowns, although her favorite Main Street would be Main Street, USA in Disney World!